Camping
Open from mid-April to mid-October, Aztec Camping has become a popular family destination which offers a variety of seasonal and voyageur camping site types along with rental options. Being conveniently located in Granb​​y, this resort is halfway between Montreal and Sherbooke and it close to countless attractions including the Granby Zoo and Amazoo Waterpark.
With over 570 full-service sites and a large selection of overnight camping sites, Aztec Camping provides a large selection of services and sites to suit your camping needs.
Overnight Voyageur RV Sites
With a great selection of overnight voyageur RV sites available, which includes partial and full services - our guests have options of enjoying more privacy and having the convenience of popular resort features nearby.
All of our sites provide exceptional outdoor living space and comfortable privacy allowing for you and your family to enjoy, or explore the resort and meet new friends.
Whether you plan on bringing an RV, a fifth-wheel, a large motorhome or any other type of RV - we have a site to accommodate your needs.
Site features include:
Power - 30/50 amp
Water
Sewer (on full-service sites)
Fire pit
Picnic table
WiFi available
Pull through sites available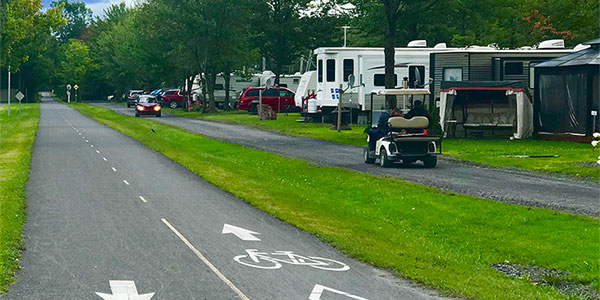 Rustic Tent Camping
Aztec Camping offers well landscaped and clean rustic tenting options. With nearby water and washroom services, out rustic sites provide that outback experience with great privacy and outdoor living space, while enjoying all of the features and activities at the resort.
Whether you plan on pitching a tent or using a pop-up trailer, our tent sites are very popular and provide an exceptional outdoors experience.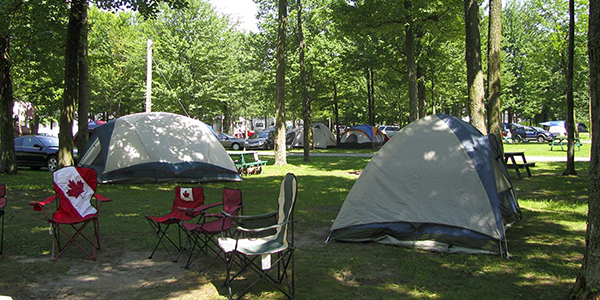 Seasonal RV Sites
Aztec Camping offers over 570 full-service seasonal sites to meet all of your modern convenience needs. With a variety of site types available, you have the choice of power (30/50 AMP), and location on the resort. From waterfront and water view sites to sites settled near popular resort features, or on the outskirts - all of our sites offer exceptional outdoor living space and privacy.
All of our sites are capable of placing a park model, fifth wheel, motorhome or any other sized RV.
Site features include:
Variety of seasonal sites available
Power - 30/50AMP
Water
Sewer
Full access to resort amenities and site features
WiFi available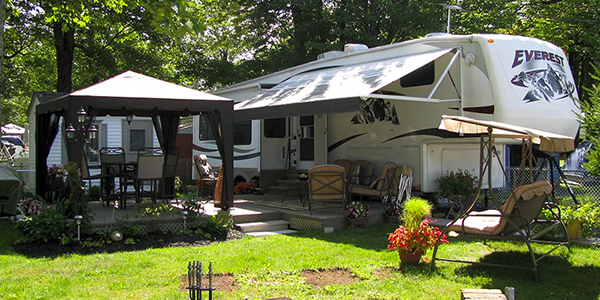 RESORT MAP